Regular Maintenance and Repairs:
The Key to Air Conditioning Efficiency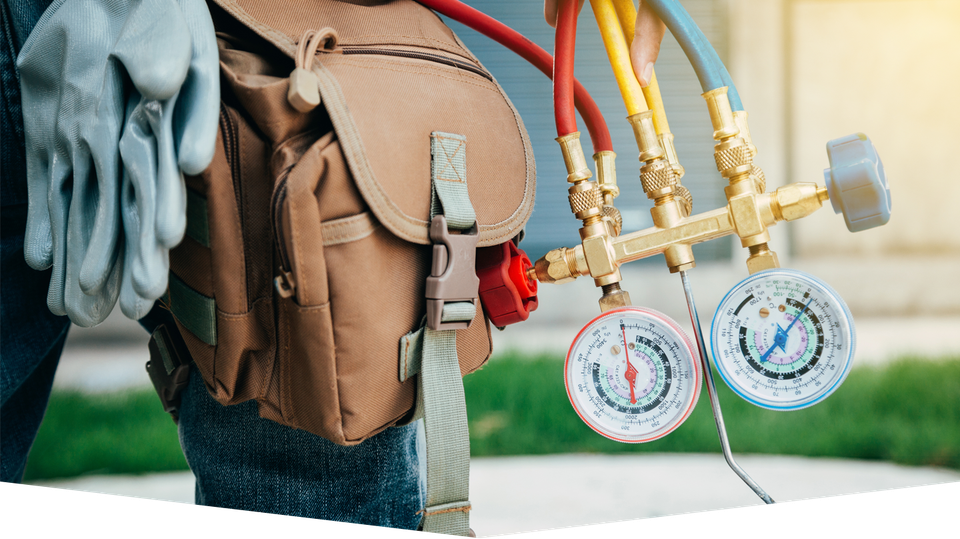 The team of HVAC experts at Ash Creek has the experience to fix almost any heating or cooling problem you may have, but they are also pros when it comes to preventing them. Our technicians offer detailed air conditioner maintenance that helps your system function at its best, so emergency repairs or replacement can be the exception rather than the norm.
The Importance of Regular Air Conditioning Maintenance
As with any equipment you use often – even if it's only seasonally – wear and tear is bound to happen. Your home cooling system is no different. Over the warmer months, normal everyday use of your air conditioner can strain various parts and components, causing the entire system to function less efficiently. If left unaddressed for too long, that normal wear and tear can snowball into serious damage and costly repairs.
Scheduling a Home Cooling System Tune-Up
A good rule of thumb is to have your home's cooling unit inspected, cleaned, and serviced at least once a year, ideally in the spring before you really need it. When you schedule a tune-up with Ash Creek, one of our expert technicians will:
Clean the condenser coils
Check refrigerant charge
Inspect the ductwork
Evaluate the condition and performance of the blower motor and belt
Replace dirty air filters
Ensure each component of your AC unit is doing its job
If something isn't working properly, our technicians can also evaluate and diagnose the problems. We have an extensive inventory with replacement and component parts for many different makes and models. We do our very best to have all the parts needed to perform repairs on the spot!

Join Ash Creek's Comfort Club for
Annual Maintenance Services
Scheduled maintenance can uncover minor problems today that will become major emergencies tomorrow. Our annual maintenance service program can save you money, time, and aggravation by avoiding costly breakdowns and prolonging the life of your home HVAC equipment.
To learn more about our money-saving maintenance programs please click this link
Comfort Club
or give us a call at 608-647-5500.