Get Answers Before You Get a Heat Pump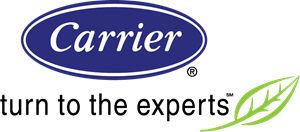 To make sure a heat pump will meet your needs and expectations, we'll walk you through these important
considerations:
Is a heat pump the best choice – or would you be better off buying a furnace and a central air conditioner?
 What size heat pump should you buy?
 What is heat pump efficiency, and how efficient should your heat pump be?
Which brand of heat pump is best?
Carrier® offers high-quality heat pumps, consistently praised by HVAC professionals and homeowners alike for
their ease of operation and reliability. It's the perfect "get it and forget it" product that can provide dependable service
for more than a decade. Ash Creek is an elite Carrier Factory Authorized Dealer.
When you're ready to look at what heating or cooling unit is right for you, or if you're thinking about adding a humidifier
or air purifier for better indoor air quality, please give us a call at (608) 647-5500. All in-home estimates are free of
charge. We will advise you about the type, capacity, and efficiency-rating best suited to your home or business. Your
comfort is our priority. Be sure to ask about any current rebate offers.